Aaron Dworkin shares The Sphinx Organization's continued success with NBC's The TODAY Show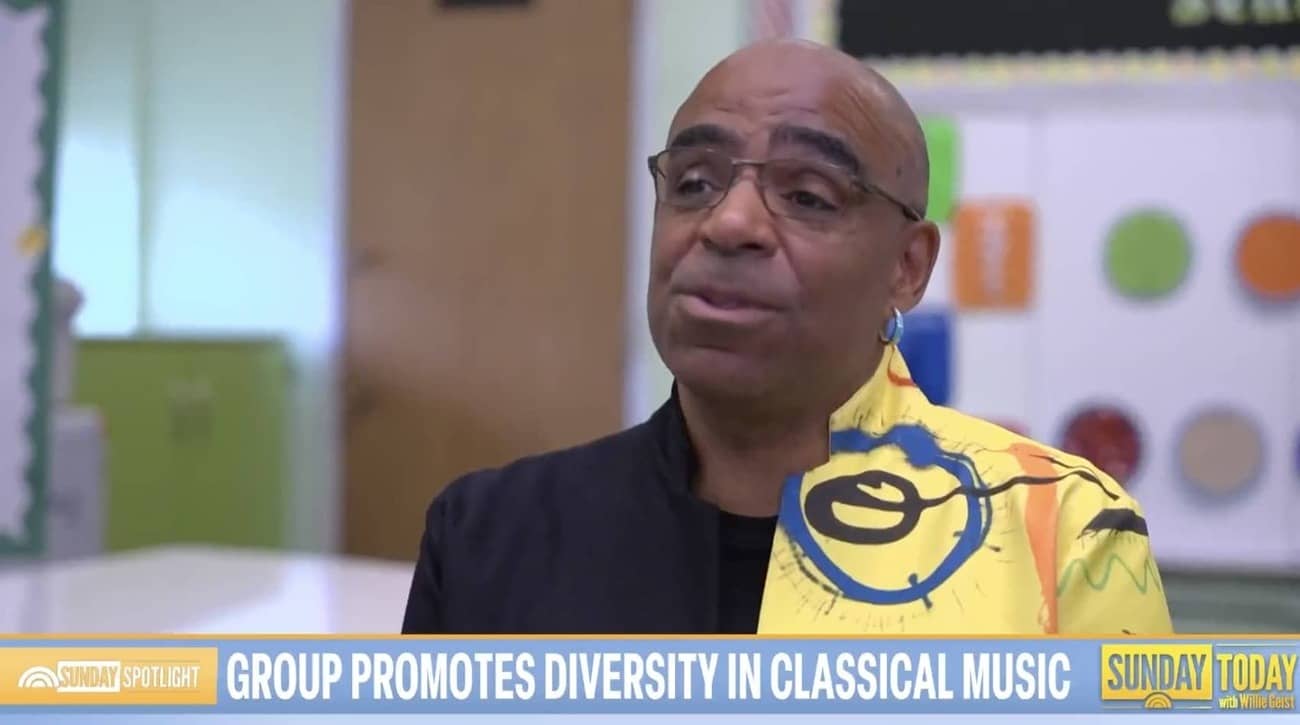 Aaron Dworkin appeared on Sunday's NBC's The TODAY Show in a video profile celebrating the continued impact of the Sphinx Organization, the social justice organization he founded to help transform lives through the power of diversity in the arts.
The report highlighted the Sphinx Organization's continuing success developing and supporting diversity and inclusion in classical music at every level – an effort that has invested more than $10 million in programs and support for youth development, artist empowerment, and career advancement, administrative leadership – specifically for in black and brown musicians
Together with his wife Afa, the Sphinx Organization's President and Artistic Director, Aaron shared his ongoing commitment to the development of young Black and Latino classical musicians. After 25 years, the Sphinx Organization has more than 1,100 alumni and has invested more than . As Aaron explained in the piece, "Sphinx's goal is transforming lives, through the power of diversity in the arts."
When not focused on Sphinx's mission, Aaron is also the creator and host of Arts Engines, an online conversation series and podcast that highlights the perspectives of leaders creating significant impact in the field of the arts. Each Arts Engines episode documents the real-life experiences of those who power human creativity every day. The podcast, which reaches a weekly audience of more than 100,000, is one of the most widely viewed arts shows in the nation. He also just announced that he has joined Complexions Contemporary Ballet as the first Poetjournalist-in-Residence of a major ballet company.
Follow Aaron on Twitter. Check out Arts Engines on their website, and on YouTube. And discover more about the Sphinx Organization on their website, on Twitter, and on Facebook.