Meg Wolitzer and Rebecca Makkai talk the craft writing at "Conversations at the Newberry."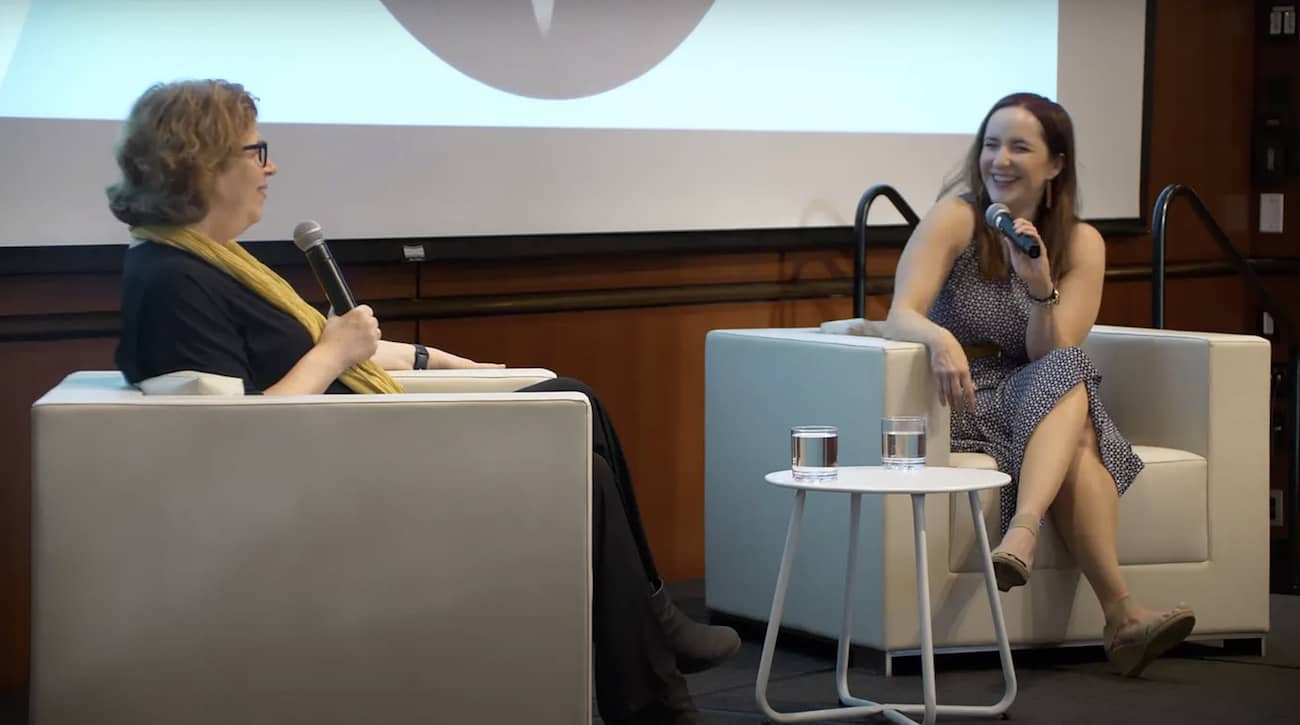 Meg Wolitzer recently talked with Rebecca Makkai, each reflecting on their work as best-selling novelists and their common growth as authors. The conversation, held in-person at Chicago's Newberry Library, launched a new series curated by Rebecca and Chicago's StoryStudio, which will pair major visiting authors in conversation with local discussion partners.
The conversation has just been posted to YouTube, and if you're interested in writing, craft, or story – it's an interview not to miss. Meg sheds light on her development author, her experiences with film adaptations—including the critically acclaimed 2017 film adaptation of her novel "The Wife"—and her new role as the host of Public Radio's popular Selected Shorts podcast. Not surprisingly, Rebecca serves as a wonderful interviewer and conversation partner. You can watch the full interview anytime you'd like, right here.
Both writers have, of course, established themselves as singular, powerful voices in contemporary literature. Meg's novels – most recently The Interestings and The Female Persuasion – are well-celebrated observations on gender, power dynamics, and societal issues. Rebecca recent novel, The Great Believers, was a finalist for the Pulitzer Prize for Fiction. Her most recent, I Have Some Questions for You, is a stirring investigation into collective memory and a deeply felt examination of one woman's reckoning with her past, featuring a transfixing mystery at its heart.
Rebecca has a great newsletter, offered on Substack. Don't miss the chance for even updates and ideas. Follow Rebecca and Meg on Twitter.