View the archive of our 90-minute class and discover the Five Things We've Learned about the people and values that shaped the movie business – and all we uncovered while compiling the comprehensive oral history of Hollywood.
There's an old saying: Everyone has two businesses. Their own and the movie business. But how much do we really know about Hollywood? Or rather, about the two Hollywoods. The glory days of old Hollywood characterized by fun, flexibility, and familial good; and the Hollywood of today – a business shaped by agents, corporations, and global interests.
In writing our new book, Hollywood: The Oral History, we discovered that even though we call both periods "Hollywood," they are distinct in nearly every way. We read transcripts of more than 3,000 American Film Institute seminars – candid, largely undiscovered sessions featuring some of the most important figures in movie history. And time and again we were delighted to discover that these figures championed and benefited from many of the American values and attitudes too often absent in the movie business today. We also found abundant evidence to contradict widely held contemporary beliefs about the way the business operated and key facts we've mistakenly come to take for granted about the figures such as the studio heads Louis B. Mayer and Harry Cohn, stars Judy Garland, Cary Grant, Marilyn Monroe, and many, many others – personalities whose lives and work have been obfuscated by historical fantasy.
It's this important story about the real American values that shaped the movie business that we want to share with you in our 90-minute class, Five Things We've Learned about the Two Hollywoods. We read thousands of never-before-published interviews with stars, directors, producers, designers, studio executives, and craftspeople. In the process, we gained unique, unprecedented insight into the real life of a workaday Hollywood that no longer exists.
We're excited to share with you all we learned about:
– How Hollywood's founding studio heads, contrary to the popular misconception, were not tyrannical;
– How studio-era Hollywood, contrary to the popular misconception, represented women in front of and behind the camera;
– How the studio system, contrary to the popular misconception, represented values of family, fun and flexibility;
– How studio-era filmmakers, contrary to the popular misconception, enjoyed an uncommon degree of creativity and autonomy;
– Finally, why has the history of Hollywood been misconstrued for so long and why it's essential that we get it right.
We'll share these discoveries and more in our time together. This earlier era is a Hollywood to love, one that will make you marvel at the visionary talent, spirit of collaborations, forces of will and repeated innovation that created one of the world's enduring fascinations: the American movie business.
Please join us!
– Jeanine Basinger and Sam Wasson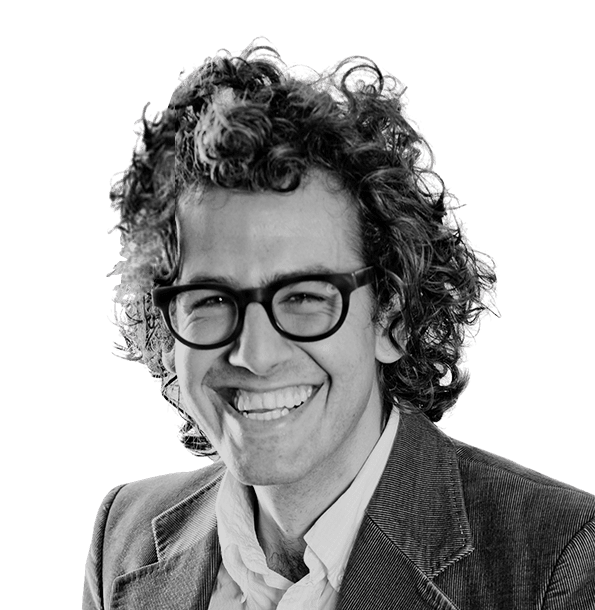 L.A. native Sam Wasson studied Film at Wesleyan University and at the USC School of Cinematic Arts before publishing his first book, A Splurch in the Kisser: The Movies of Blake Edwards, which film critic Andrew Sarris deemed "the critical resurrection of Blake Edwards."
In 2010, Wasson's Fifth Avenue, 5 A.M.: Audrey Hepburn, Breakfast at Tiffany's, and the Dawn of the Modern Woman became a New York and Los Angeles Times Best Seller. The book has been translated into over a dozen languages, and was named by Entertainment Weekly one of the best pop-culture books of all time.
Paul on Mazursky, Wasson's 2011 book of conversations with the legendary writer-director of Bob & Carol & Ted & Alice and Down and Out in Beverly Hills, moved director Quentin Tarantino to declare Paul Mazursky "one of the great writer-directors of cinema."
Fosse, Wasson's award-winning 2013 biography of the legendary director-choreographer, appeared on over a half-dozen Best of the Year lists and was called "one of the most eloquent showbiz accounts in years" by the Chicago Tribune. In conjunction with the Paley Center for Media, Wasson unearthed "Seasons of Youth," a lost 1961 Fosse television special, now publicly available at the Paley Center's archives in New York and Los Angeles.
In addition to his work as an author, Wasson has written for numerous publications including The New York Times, The Wall Street Journal, and The New Yorker. He's served as a consultant for The National Comedy Center in New York and The Film Society of Lincoln Center, was a Visiting Professor of Film at Wesleyan University in Middletown, Connecticut and Emerson College in Los Angeles. As panelist and lecturer Wasson has appeared all over the world, from the 92nd Street Y in New York to The Second City in Chicago and the Rome International Film Festival, and has been a featured guest on CNN, BBC, Fox, ABC, NPR, and for The Criterion Collection.
In 2017, The New York Times called Wasson's latest book, Improv Nation: How We Made A Great American Art, "one of the most important stories in American popular culture."
His latest book, The Big Goodbye: Chinatown and the Last Years of Hollywood, was a New York Times Best Seller. "Sam Wasson's deep dig into the making of the film," Janet Maslin wrote, "is a work of exquisite precision. It's about much more than a movie. It's about the glorious lost Hollywood in which that 1974 movie was born."
In 2020, he and producer Brandon Millan founded Felix Farmer Press to publish necessary books, each a limited edition, on the art, business, culture and history of the Hollywood film. Their first book, The Marvel Universe: Origin Stories, by Bruce Wagner, is available exclusively at Book Soup.
Sam lives in Los Angeles.
Film and Film Making
Discover inspiring classes about film and film making from people we admire.
Learn more, view personal video invitations to all sessions, and get special discounted pricing using the Five Things I've Learned Multi Pass.
Learn More