View the archive of my 90-minute class with Richard Peña and discover the Five Things I've Learned about loving film and film criticism during the golden age of film appreciation.
I'm so pleased to talk with Richard Peña about film criticism, my remarkable experiences during the 1960s and 1970s, and about why that era – the time that I personally discovered film and film criticism – was exciting, and revolutionary. At the time, we thought this "blissful time to be alive" would go on forever, but in retrospect the joys of those decades were due to a unique confluence of factors, never to be repeated.
In my 90-minute class, Five Things I've Learned about Movie Love in the Sixties and Seventies, I'll suggest some of the Five or So Things I discovered during this period: Important moments and ideas in which I was both witness and participant, experiences that shaped my own appreciation of the film and that helped define my continuing love of movies. I hope you'll join me.
First, a little background:
I was a late-blooming cinephile. In the conservative Southern city where I grew up, there was no such thing as "film culture," just the latest Hollywood fare — that is, except for the lone art cinema. It was there I saw Diabolique, Henri Georges Clouzot's thriller starring Simone Signoret, Paul Meurisse and Vera Clouzot as a sexually fraught trio presiding over a second-rate boys prep school. Dark, morbid, seething with malice, this was unlike anything I'd ever seen.
Naturally after I graduated my next stop was Paris, where I entered the world of cinephilia like Buster Keaton entering the screen in Sherlock Jr. What did it mean? All those Left Bank cinemas that showed Fellini and Antonioni and Bergman along with Samuel Fuller and John Ford and Howard Hawks. I gradually came to understand, through the tutelage of magazines like Cahiers du Cinema and the Cinematheque, that what might seem like indiscriminate exhibition of apples and oranges was in fact a capacious exploration of the art of cinema curated (indirectly) by those renegade critics of Cahiers du Cinema—Rohmer, Godard, Truffaut Chabrol—who would become directors in their own right. Take to the streets and break all the rules of the "well-made" film, rebelling against the old-fashioned, prestige "cinema du papa."
Fast-forward to the mid-sixties where I had a dream job at the French Film Office, putting out a bulletin and newsletter on upcoming films for the American press. (The French film industry is partly subsidized, and this was its publicity agency in New York.) Along with writing the newsletter, I interpreted when directors and stars came to New York, and as this was the height of the Nouvelle Vague, that meant Godard, Truffaut, Agnes Varda. And Jean-Louis Trintignant, Jeanne Moreau and Catherine Deneuve, among others. It also meant meeting the critics whom I read, and to whose ranks I aspired to join without having quite articulated the wish.
It's the details of these times and all I learned from the people who formed them that I wish to share during our time together:
Chief among them for me was Andrew Sarris who imported the politique des auteurs to systematically reframe and reevaluate the American cinema in terms of Hollywood directors whose films reflected strikingly personal visions and sensibilities.
It was a special, even revolutionary, moment in the arts and journalism. Hollywood, no longer able to rely on the fifties business model gave a free hand to independent filmmakers like Robert Altman, John Cassavetes, Arthur Penn, Paul Mazursky, and later Martin Scorsese, Brian de Palma and others. Some consider it a golden age of movies, but in my eyes, golden ages come and go – they're generally in the eye of the beholder. Ours was a golden age of appreciation.
As I'll also share: It was pre-digital and pre-multiplexes. There were film societies on college campuses, revival houses in New York, and the New York Film Festival had begun in 1963. All across the country people were seeing the same films, reading some of the same critics. Critics mattered because movies mattered and were worth fighting over. As in the New Journalism, criticism was personal, there was no such thing as "objective" criticism, biases were acknowledged. We came to see and take seriously how much movies had made us who we were, shaped our deepest selves.
If anything, the wealth of movies today extends way beyond what was available to us back then. Just see how the New York Film Festival has widened the borders beyond the mostly European films of its early years – and expansion largely due to Richard Peña during his amazing tenure as director (1982-2012). The sheer volume of films from all over the world — the number of countries with sophisticated film industries, the diversity of directorial talent and subject matter — makes any pretense of keeping up risible. But that's part of the issue: When we first got hooked on movies there were fewer movies to encompass, and the past wasn't so far away, there wasn't so much of it. Even silent film didn't seem remote and the glory days of Hollywood were ripe for reevaluation. It almost seemed as if you could hold the history of cinema in your hands. But not everyone accepted Olivier Assayas's assertion that "Cinema is an art and we are artists." Especially when applied to Hollywood directors.
Critics then were like crusaders; the language was spiritual. People were afraid critics were taking the "fun" out of movies, the one art form with populist roots, the one they'd come to love without benefit of experts. People would buttonhole you at parties, incensed over a movie you'd panned. It would turn ferocious, what was at stake wasn't just aesthetic taste but a kind of spiritual ownership. It's no accident that just as orthodox religion was fading and churches losing their congregants, movie theaters acquired a kind of sacred aura, as we gathered together in the dark before those luminous icons on the screen.
This contested sense of ownership animated passions and arguments between and among critics: Pauline Kael took after the auteur theory with a switchblade and like the Krips and the Bloods, others took sides as Sarrisites or Paulettes. Then disdaining both as movie buffs, film and theater critics Stanley Kauffmann and John Simon defended high culture. There were fistfights at meetings of the National Society of Film Critics, rude disputes at New York Film Festival parties. (Declaration of personal interest: I was a Sarrisite, and Reader, I married him. In 1969.)
Eventually I did join the ranks of those quarrelsome critics. In the late sixties I would review for the Village Voice, then Vogue and New York Magazine, often from a feminist perspective when that was still a bit controversial. I've written film books and memoirs, but am probably best known for my first, From Reverence to Rape: The Treatment of Women in the Movies.
All of which is to say: I've got five things – and more! – that I look forward to sharing with you. I can't wait to talk to Richard Peña about all this, it's a real privilege for me.
I hope you'll join us.
– Molly Haskell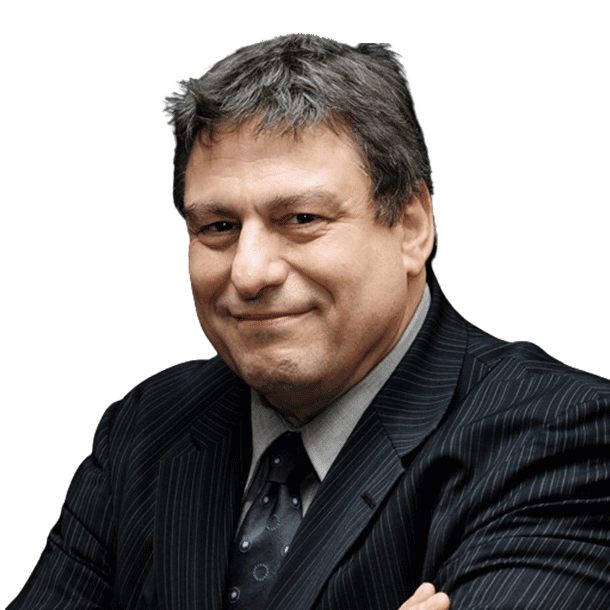 Richard Peña is a Professor of Film and Media Studies at Columbia University, where he specializes in film theory and international cinema. From 1988 to 2012, he was the Program Director of the Film Society of  Lincoln Center and the Director of the New York Film Festival. At the Film Society, Richard Peña organized retrospectives of many film artists, including Michelangelo Antonioni, Sacha Guitry, Abbas Kiarostami,  King Hu, Robert Aldrich, Roberto Gavaldon, Ritwik  Ghatak, Kira Muratova, Fei Mu, Jean Eustache, Youssef Chahine, Yasujiro Ozu, Carlos Saura, Nagisa Oshima and Amitabh Bachchan, as well as major film series devoted to African, Israeli, Cuban, Polish, Hungarian, Chinese, Arab, Korean, Swedish, Turkish, German, Taiwanese and Argentine cinema. Together with Unifrance, he created in 1995 "Rendez-Vous with French Cinema," the leading American showcase for new French cinema. A frequent lecturer on film internationally, in 2014-2015, he was a Visiting Professor in Brazilian Studies at Princeton, and in 2015-2016 a Visiting Professor in Film Studies at Harvard. He also taught courses at the Sorbonne, Beijing University and the University of São Paulo. In May, 2016, he was the recipient of the "Cathedra Bergman" award at the UNAM in Mexico City, where he offered a three-part lecture series "On the Margins of American Cinema." He also currently hosts WNET/Channel 13's weekly Reel 13.
Film and Film Making
Discover inspiring classes about film and film making from people we admire.
Learn more, view personal video invitations to all sessions, and get special discounted pricing using the Five Things I've Learned Multi Pass.
Learn More