View the archive of this 90-minute class from legendary singer-songwriter Judy Collins, and discover the Five Things She's Learned about Leonard Cohen – from her unique position at start of his music career to her current-day view of his enduring artistic legacy.
Hello, I'm Sylvie Simmons, Leonard Cohen's biographer.
This is it! The fourth and final Five Things I've Learned session on the life, music, and legacy of Leonard Cohen. It's really going to be sad to say goodbye to everyone. But the good news is that we'll be going out on a high.
In our previous sessions, we learned about Leonard from people who knew and worked with him in the '70s and '80s (John Lissauer); the late '80s and '90s (Perla Battala); and the '00s and '10s (me), each sharing our memories and impressions of important periods in Leonard's life. In this session, we end where it all began for Leonard as a singer-songwriter: The 1960s, when Leonard met the legendary Judy Collins, the woman who would in short order change his life and launch his music career.
In 1966, Leonard knocked on the door of an New York City apartment, guitar on his back, briefcase in his hand, and a shy smile on his face. He had flown in from Greece, where he was living on a small island in a little house with no electricity or running water. But the money he made as a poet and novelist couldn't pay even for that. He thought he'd try selling some country songs in Nashville – he had no intention of singing them; no one seemed to think much of his voice. But he stopped first in New York, where there was a thriving folk movement. On the other side of that apartment door was one of the biggest and best-loved artists of the New York folk scene: The one-and-only Judy Collins.
Leonard had come to sing her his songs. She loved them, and she loved the way he sang them. Since Leonard didn't have a record deal, it was Judy's covers that made his first songs famous – and that led to his first record deal. We can also thank Judy for pulling Leonard out on stage, despite his protests, to sing "Suzanne" at her concert – and when paralyzed by stage-fright he ran offstage, it was Judy who encouraged him back on again.
Of all the women who've played a major part in Leonard Cohen's life, Judy Collins is way up there on the list. So, I'm over the moon that she will be the star of our final class, Five Things I've Learned about Leonard Cohen: The Man and His Music.
I interviewed Judy for my book I'm Your Man: The Life of Leonard Cohen, so I know that you can expect to hear some great stories – intimate and perceptive, funny and deep. There will be stories about Leonard's early days in New York and the people he came to know, like Joni Mitchell and Jimi Hendrix. And because Judy and Leonard remained very close throughout Leonard's life, there's a whole lot more she can share.
Judy never stopped covering his songs on her award-winning albums. In her eighties now, Judy still sings them. Judy also has her own new podcast called Since You've Asked. If Leonard were still alive, there's no doubt that these two old friends would be on there together, talking. I'll be sure to ask her the one question that she still would like Leonard to answer!
Please be sure to put the special date and time for what's sure to be a remarkable, intimate session on your calendar. I do hope you will join us!
And: Have your questions ready; Judy won't be shy about answering them. This is going to be a very special class.
– Sylvie Simmons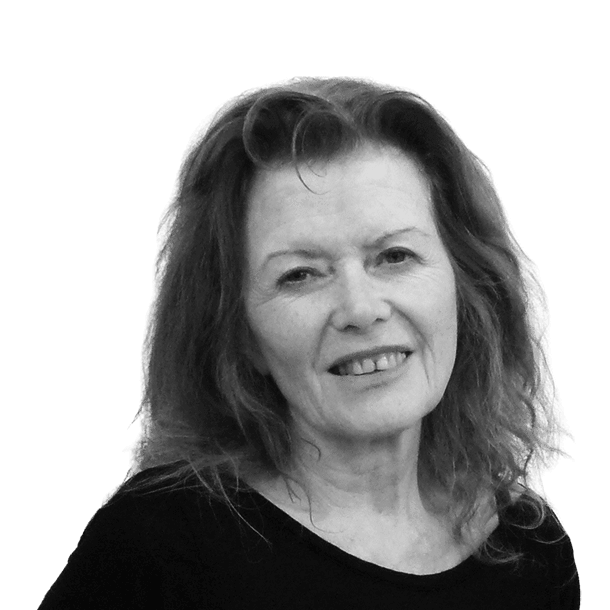 SYLVIE SIMMONS is Leonard Cohen's biographer. Her book I'm Your Man: The Life of Leonard Cohen - written with Cohen's participation and support - was hailed on publication by critics and fans alike as the "Bible" on Cohen. Janet Maslin, in the New York Times, called it: "The definitive portrait, fearless and smart. Mesmerizing. The major, soul-searching biography that Cohen deserves." The L.A Times called it: "A new gold standard of biographies." Rolling Stone wrote: "It makes every other Cohen book practically unnecessary". A book that gets right to the heart and soul of the revered Canadian poet, singer, songwriter and artist, it is an international bestseller, published in 30 languages - including Hebrew.
Sylvie has been writing about music and musicians for more than 40 years, since leaving her native London for California in the late Seventies - a kid with a crazy dream of becoming a rock writer. She would go on to become one of very few women counted among the rock writing elite. She's interviewed countless musical greats - Joni Mitchell to Mick Jagger, Michael Jackson to Metallica - for the world's leading music magazines. Her essays have appeared in a large number of books. An award-winning author, she has written biographies of Neil Young and Serge Gainsbourg; collaborated on books with Johnny Cash and Debbie Harry; published a cult fiction book of rock-related short stories; and co-authored the book of the Montreal exhibition A Crack In Everything, currently on show at CJM in San Francisco, Sylvie's current hometown.
After the unorthodox epic book tour she undertook for I'm Your Man: The Life of Leonard Cohen - taking her book and a ukulele across the globe to talk about Cohen and sing his songs - Sylvie was offered a record deal for her own songs. She has since released two albums. The Times called her songs "Poetic, guileless - reminiscent of a female Leonard Cohen."
Other Lives
Discover inspiring classes about the lives of others worth admiring.
Learn more, view personal video invitations to all sessions, and get special discounted pricing using the Five Things I've Learned Multi Pass.
Learn More